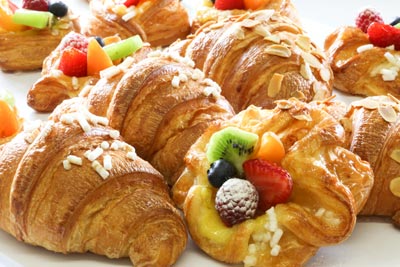 Welcome to the home of Culina!
Top Shelf Food is an importer and distributor of specialty products to the food industry in Australia.
Based in Melbourne, Top Shelf Food has built an excellent local and national reputation for the supply of quality ingredients for the food processing industry at large. Our focus on customer satisfaction and requirements is essential to us and paramount to the success of our loyal trading partners.
Long and reliable relationships are the base of our business. Our 30 years plus experience in the import and distribution of ingredientsis testimony of our ability to consistently deliver.
National distribution of our key lines is ensured via our ever-expanding distribution network.
Top Shelf Food selects only the finest quality ingredients to ensure that your business can rely on the supply and performance of each product line you purchase from us.
We offer the finest quality savoury lines, encompassing fine oils, vinegars from France, Dijon mustards, cornichons, spices, specialty salts (Maldon and Guerande), snails, cepes and porcini mushrooms, morels, capers, and much more. On the other hand, you will find highly acclaimed Swiss couverture (Felchlin Chocolate), IRCA products, La Perruche sugars, Sabatonchestnut crème and purees, and cake decoration lines, consisting of pastry making equipment such as cake rings, moulds, baking trays etc. We also have Monin syrups, Ravifruit Purees plus many more quality items to suit all of your patisserie requirements.
COMPANY HISTORY
Top Shelf Food was established in 1983 supplying mainly restaurants and pastry shops. This service has since then extended to a large base of manufacturers and distributors representing or using our imported lines.
Recently re-located to Mulgrave to larger premises, we can now more than double our storage space; yet we are still accessible via the M1 at 20 minutes from the city.
Our shop is open from Monday to Friday, 8am to 5pm.
Unit 12, 7-17 Geddes Street
Mulgrave VIC 3170 Australia